October 15, 2018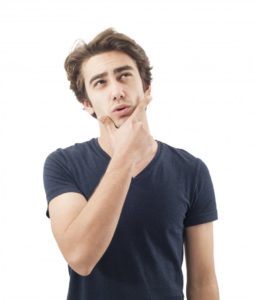 Another year has almost completed, but your Delta Dental dentist in State College says you may have some unfinished business. If you're like the majority of people with dental insurance, then you're leaving money on the table. Your local professional explains how this happens and what you should do differently to correct the problem.
What Does Dental Insurance Cover?
Dental insurance is set aside to cover dental procedures that are considered vital to your oral health. Therefore, in most cases, it won't cover cosmetic dentistry, which includes porcelain veneers, Invisalign, teeth whitening and similar forms of treatment.
The following shows what types of care are covered by insurance and the average percentages that will be paid:
Preventive Care – Six-month appointments for X-Rays, cleanings and check-ups are classified as preventive care, and it's these types of visits that insurance companies really encourage. Therefore, they will typically cover up to 100% of the cost.
Basic Care – If you're in need of a root canal or a cavity filling, it is considered to be basic care. Generally, your dental insurance will cover up to 80% of the cost.
Major Care – More complex procedures like a crown replacement are classified as major care, and you can expect a copay of up to 50% of the total cost.
The Obvious Solution
When you consider which type of care leaves you with the lowest out-of-pocket commitment, it's quite apparent what is the best route to take, and that's preventive care. Not only is it usually fully covered, but it also saves you money down the road by preventing the need for more complex forms of care. Thus, it will also leave you with more free time and will allow you to dodge unnecessary suffering.
Here are some of the conditions your dentist can identify early at preventive care appointments:
Cavities
Gingivitis
Oral Thrush
Unusual Tooth Wear
Excessive Plaque Accumulation
Why Visit Now?
Now is an important time to visit your dentist for preventive care so you can get more out of your current coverage before the year ends. That's because most insurance companies will renew benefits at the start of the new year, and any unused care from the previous 12 months will be lost.
If there is any rollover coverage, in most cases, it will be greatly diminished. So to get the maximum value from your investment into your dental insurance, contact your dentist in State College to schedule a visit today.
About the Author
Dr. Kevin Labosky earned his DMD degree from Temple University School of Dentistry. He has since gone on to provide his patients with the absolute best in dental care for the past 20 years. Dr. Labosky combines his years of experience with an ever-expanding bank of knowledge to deliver comprehensive care and help patients get the most value from their dental insurance. He can be reached for more information through his website.
Comments Off

on Your Delta Dental Dentist in State College Says Don't Miss Out!
No Comments
No comments yet.
RSS feed for comments on this post.
Sorry, the comment form is closed at this time.