Porcelain Veneers - State College, PA
Perfect Smiles with Personalized Restorations
Many of our patients have multiple things they don't like about their smile. Perhaps their teeth are stained, or maybe they have chips, cracks, or gaps that constantly make them feel self-conscious. Some even have all of these issues at once! Rather than fixing each one of them individually, our own Dr. Kevin Labosky has a much better solution: porcelain veneers in State College, PA. With either of these simple treatments, we can eliminate a multitude of cosmetic flaws at the same time and give our patients a smile that they're always eager to show off.
Why Choose Kevin P. Labosky, DMD for Porcelain Veneers?
Personalized with Shape, Size, and Color in Mind
Address Multiple Imperfections with a Single Treatment
Dentist Highly Experienced in Restorative and Cosmetic Dentistry
What are Porcelain Veneers?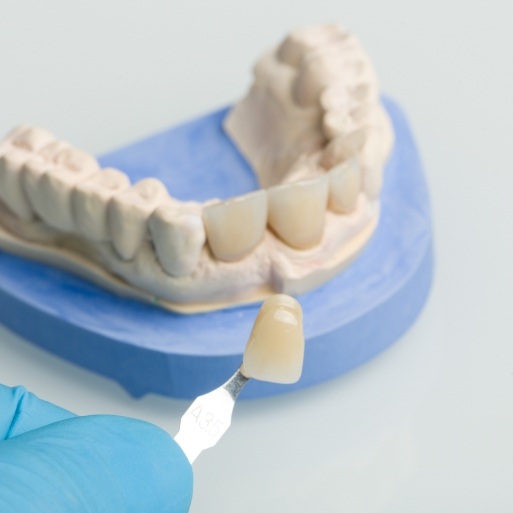 Porcelain veneers are actually extremely thin sheaths of dental ceramic that are bonded directly to the teeth in order to improve their appearance in every way. They are simply the best treatment when it comes to making over a smile in a hurry. With them, we can simultaneously:
Whiten your teeth instantly
Fix chips and cracks
Close gaps
Lengthen short teeth
Straighten slightly misaligned teeth
You can have one placed on a single tooth or get a complete set to transform your smile. They will be custom-made to your desires, so it's entirely up to you.
What is the Procedure Like?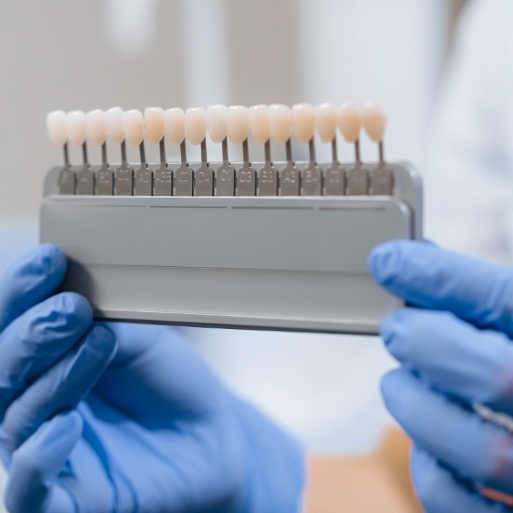 You'll start by coming in for a consultation with your dentist in State College, Dr. Labosky. During this appointment, you'll get a chance to discuss what you want your perfect smile to look like, and this will allow him to determine if porcelain veneers are the absolute best way for you to get it.
If you both decide on porcelain veneers, he will begin the procedure by gently removing a small portion of your enamel—this will enable the veneers to lay flat on your teeth. He'll then take an impression and fit you for a temporary set of veneers. This impression will be sent to a local dental lab where your permanent veneers will be fabricated by a master ceramist using the design you and Dr. Labosky have formulated.
Once they are completed, you'll return to our dental office where Dr. Labosky will switch your temporaries for your permanent veneers. After checking their fit and making a few final adjustments, your new smile will be ready for the world!
Come Get Your Dream Smile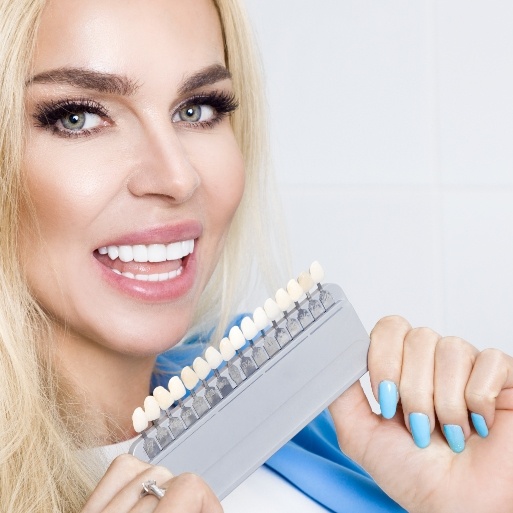 No matter which one you choose, the results will be dramatic, and you'll be amazed at what you see in the mirror the first time. With these treatments, you can easily get the smile you've always wanted and stop worrying about your flaws. All it takes is just two appointments.
If you'd like to learn more about porcelain veneers, or if you're ready to schedule your initial consultation, please contact us today.
Understanding the Cost of Veneers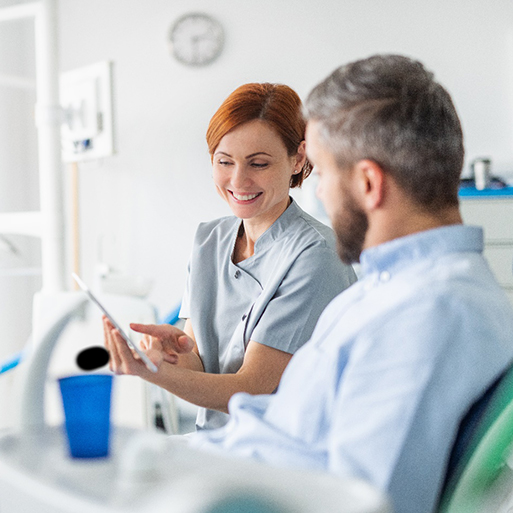 Wondering how much veneers in State College cost? Good news: we can help you pinpoint the answer! At your consultation, Dr. Labosky will sit down with you one-on-one to learn about your unique smile goals and dental needs before giving you a price estimate. Of course, if you would like to learn about a few important cost-related factors to consider before then, simply keep reading.
Cost VS Cosmetic Dentistry: What's Right For Me?
In short, there are several treatments that can correct misalignment, discoloration, chips, and other dental imperfections. When researching the cost of veneers, it's important to also consider these popular smile-enhancing treatments and their price:
Braces – It's no secret that braces are one of the most sought-after teeth-straightening solutions. While incredibly effective at addressing orthodontic issues like overcrowding, braces won't correct stained or misshapen teeth. As a result, you will need to factor in the cost of additional treatments if those are concerns of yours.
Teeth Whitening – Professional teeth whitening is the best way to effectively and safely remove stubborn stains. If you have permanent discoloration, however, then our State College dentist will recommend a different treatment, like veneers. Not only can they address more severe cases of staining, but they can also improve the shape and alignment of your teeth!
Direct Bonding – Direct bonding is one of the most cost-effective treatments upfront. The only "con" is that the results don't last anywhere near as long as veneers. So, while the initial investment might be higher, veneers could very well end up being the best choice for your smile and your wallet in the long run.
Veneers – As previously mentioned, veneers require a higher upfront investment. However, they also can last for 20 years, address a wide range of dental imperfections, and be completed in as little as two appointments!
How to Make Veneers Affordable
If you're interested in getting veneers but are worried about the price, you'll be happy to hear there is a solution: CareCredit. This third-party financier allows you to pick a payment plan that best suits you. Perhaps even better, there is little-to-no interest attached for qualified patients! So, don't automatically assume that veneers are "too expensive." In reality, there's a good chance you can fit the price comfortably into your monthly budget.
Porcelain Veneers Frequently Asked Questions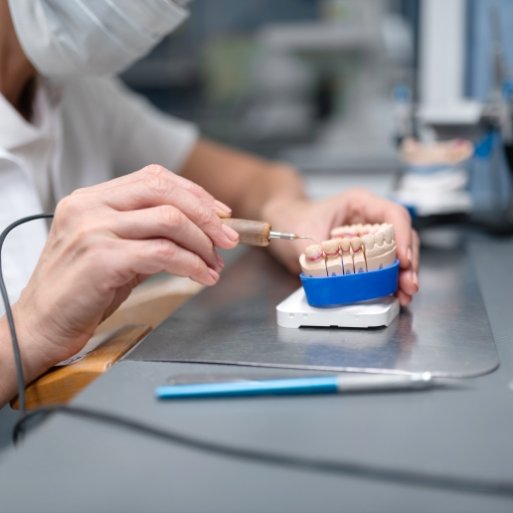 If you are thinking about getting veneers in State College in order to mask imperfections, you may still have some questions that you'd like answers to. Here are a few of the most common questions we receive about veneers. If there is anything else that you'd like to know, our team would be happy to speak with you. Give us a call or schedule a consultation so you can become more informed on this cosmetic treatment.
Are Veneers Permanent?
Veneers eventually need to be replaced, so they aren't technically permanent. However, they are an irreversible cosmetic option. In order for veneers to be placed on the teeth, small amounts of enamel have to be filed away. This means that the teeth will always need to be covered with veneers or crowns in the future.
Can Porcelain Veneers Be Used for Bite Corrections?
Veneers don't change the position of the teeth or jaw, so their ability to treat bite issues is limited. If you have a mild open bite, veneers may be able to make the teeth look longer and wider so that they appear to line up correctly. Veneers can also be used to hide small gaps between the teeth. Veneers are only recommended for bite issues that don't cause oral health problems but can take away from the appearance of your smile. If you have a more severe bite issue, you should undergo orthodontic treatment before considering veneers.
How are Porcelain Veneers Different Than Dental Crowns?
Veneers are thin shells that are about 1 millimeter in thickness and are placed over the front surface of the teeth. Crowns are shaped to look like an entire tooth and are about 2 millimeters in thickness. They cover the whole tooth as opposed to just what you can see when you smile. Crowns are placed in order to correct worn or damaged teeth, while veneers are typically used for cosmetic purposes.
Is It Painful to Get Porcelain Veneers?
When you have veneers placed, your mouth will likely be numbed, so you shouldn't feel any pain. You might experience some sensitivity and discomfort after they have been placed. Post treatment discomfort is more likely if you get eight or more veneers. Gum and jaw soreness is possible. Some people experience "bonding sensitivity," which means that you may feel a sharp pain when you bite into something that's hot or cold for a while. This is only temporary and can be managed with over-the-counter pain relievers and saltwater rinses.
Can Dental Insurance Cover Porcelain Veneers?
Most of the time, dental insurance doesn't cover elective procedures. Veneers are almost always a cosmetic procedure, so they don't normally qualify for insurance coverage. If you need veneers for a medical reason, dental insurance may provide benefits. We also offer third-party financing through CareCredit, which can make treatment affordable even without dental insurance coverage. To learn more about your financial options, talk to our dental team or call your insurance carrier.