Teeth Whitening – State College, PA
Giving You a White Smile Worth Showing Off
When you look at your smile in the mirror, what do you see? If you avoid photos and smiling altogether because of stains or discoloration, you're not alone. Around 80% of the U.S. population wishes they had a whiter smile. Thankfully, Dr. Kevin P. Labosky offers multiple whitening options to give you a dazzling and beautiful smile at your convenience. Keep reading to see how you can benefit from our professional teeth whitening in State College, PA.
Why Choose Kevin P. Labosky, DMD for Teeth Whitening?
Multiple Strengths of Take-Home Whitening Available
Brighten Teeth at Home or On-the-Go
Caring Dentist That Listens to Your Needs
Why Are My Teeth Stained?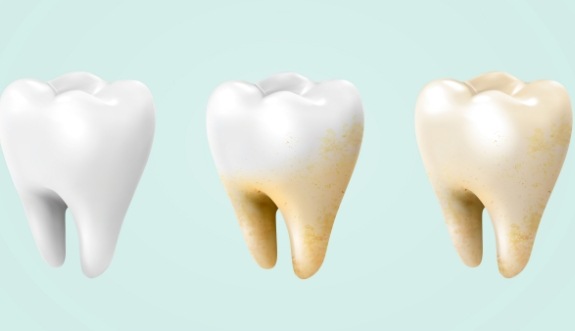 An unfortunate fact of life is that your teeth will eventually lose their bright and white color. As you age, your enamel will become dull and lose its sparkling look. However, there are habits that you can form before your smile naturally discolors that will lead to stained and yellowed teeth. Drinking staining beverages like wine and coffee will cause discoloration because of their rich colors. Additionally, smoking or using tobacco products can cause your teeth to become a brown or grey-looking color.
At-Home Teeth Whitening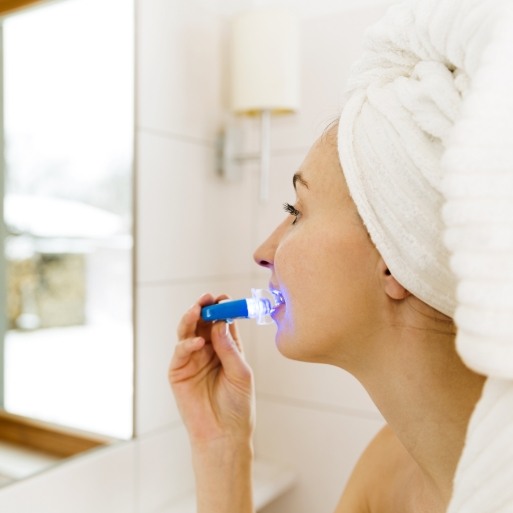 If you want the same benefits of whitening without sitting in our dentist's chair, you can use our take-home whitening trays. With this option, Dr. Labosky will make custom-made whitening trays for a comfortable treatment. All you have to do is put them in with our professional whitening gel for the time directed to achieve results. After a few weeks of wearing your trays, you'll notice a whiter and more beautiful grin.
How Long Will My Results Last?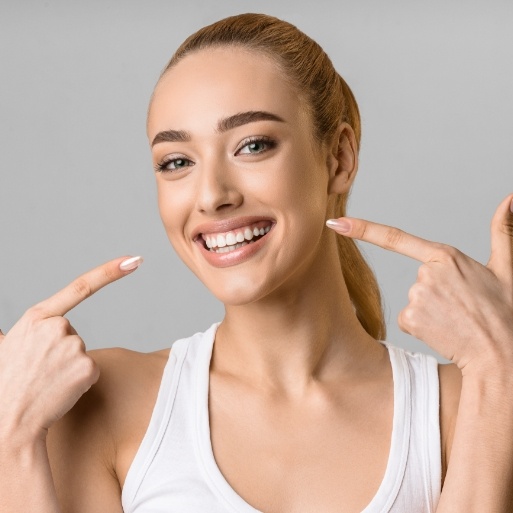 Teeth whitening can last up to 6 months, but discoloration and staining is inevitable. The best way to keep your teeth white is to practice good oral healthcare like daily brushing and flossing. You should also try to avoid foods and drinks that are rich in color to prevent staining. And, to ensure the whiteness of your smile, you can come visit us at Kevin P. Labosky DMD for touch-up treatments. These tips will make your whitening last as long as possible to give you a smile that's easy to show off. Contact our dental office today to get started on a beautiful smile with professional teeth whitening.
Understanding the Cost of Teeth Whitening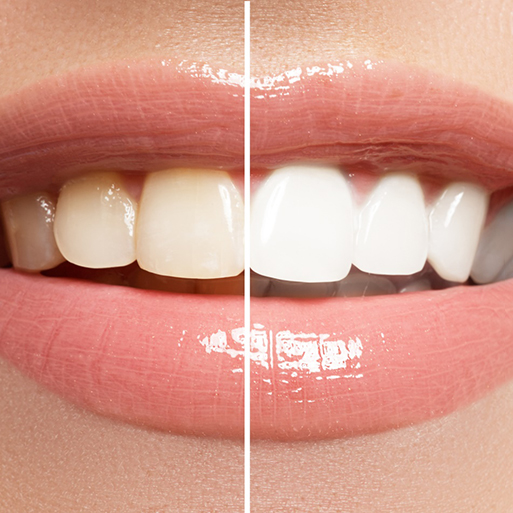 The cost of teeth whitening is accessible for most patients. Of course, its exact price can depend on a few different factors. When you visit our office, we will provide you with some specific numbers. Teeth whitening can be a smart use of funds for people who want to achieve a dazzlingly bright smile.
Factors that Affect the Cost of Teeth Whitening
In most cases, teeth whitening comes at a set price. However, its price can vary depending on a few different factors, including:
The severity of your dental discoloration. Severe staining may require a more potent whitening formula or other measures that are designed to address seriously discolored teeth.
The type of dental discoloration. Some dental stains are extrinsic (on the tooth enamel), whereas others are intrinsic (inside the tooth). Discoloration can be caused by food, age, medication, and other circumstances. Some types of stains are more difficult to treat than others.
The need for other treatments. Some patients need fillings, crowns, or other restorative procedures before they are eligible for teeth whitening.
Types of Teeth Whitening: What Do They Cost?
There are four general categories of teeth whitening, and each one comes at a different price range:
In-office teeth whitening. This type of treatment usually costs $400 - $800, though in some cases it may be $1,000 or more.
Take-home professional teeth whitening kits. These usually cost a few hundred dollars. This is the preferred form of teeth whitening that we offer at Kevin P. Labosky, DMD.
Over-counter-counter whitening trays. Unlike take-home kits from a dentist, these do not use custom trays or custom formulas. They often cost around $100 or less.
Whitening strips and gels. These over-the-counter options often cost less than $50. In fact, a box of whitening strips might run just $20 or so and contain enough product to treat your teeth for up to two weeks.
Professional Teeth Whitening vs. Inexpensive Teeth Whitening
The numbers above might make you wonder why anyone who choose professional teeth whitening when lower-priced options are so readily available. However, there are a few important things to keep in mind:
Professional whitening uses a stronger formula. You are almost guaranteed to notice stunning results. Over-the-counter options often return disappointing results.
Professional whitening comes with your dentist's guidance. With the help of your dental team, you can be confident that your whitening treatment is safe.
Professional whitening is custom. Custom whitening trays reduce the risk that the whitening formula will irritate sensitive oral tissues.
Options for Making Teeth Whitening Affordable
Teeth whitening is classified as a purely cosmetic, elective service. Therefore, it is highly unlikely that your dental insurance will cover it.
However, if you need help to afford your whitening treatment, you might be eligible for other provisions. For example, we accept CareCredit. CareCredit is a third-party lender that offers low-interest payment plans for dental services. Cosmetic procedures are not excluded.
Would you like to learn more about teeth whitening and its cost? Our State College dental team is ready to answer your questions and get you on the road to a brighter smile. Contact us today to book a consultation.
Teeth Whitening FAQs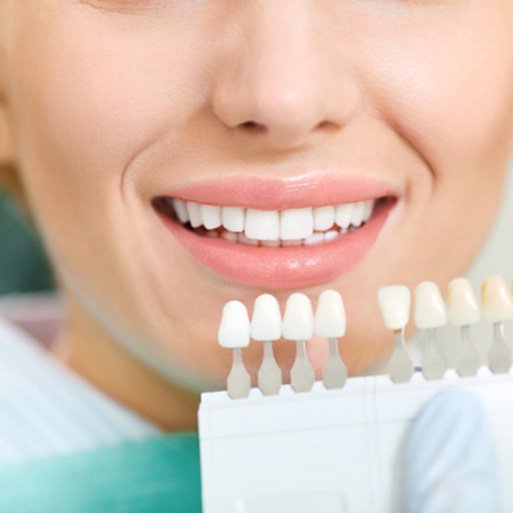 By now, maybe you'd like to try teeth whitening in State College. The treatment could help your pearly whites live up to their name! Still, perhaps you have lingering concerns about it. You may not feel confident in the procedure until you address them. Fortunately enough, however, Dr. Labosky and his team can help: here are some answers to popular teeth whitening questions. Feel free to read them and learn what your whiteners can do. Otherwise, please call our office for details.
What's the Difference Between Professional and Store-Bought Teeth Whitening?
True, both professional whiteners and store-bought ones can lift tooth stains. That said, though, their methods and results greatly differ.
For starters, only dentists can offer customized whitening for patients. Their expertise and assessments let them tailor treatment to your smile goals. Meanwhile, over-the-counter kits rely on one-size-fits-all trays. As such, store-bought whitening can't consider unique oral needs; it won't work around existing restorations or special circumstances.
This difference in method leads to a difference in effect. Being responsive, professional whitening provides effective and dramatic results. In contrast, store-bought versions rarely produce noticeable improvements.
Is Teeth Whitening Safe?
Qualified dentists – cosmetic or otherwise - always prioritize your oral health. Therefore, you can trust that professional teeth whitening is very safe. It won't harm your mouth or the rest of your body.
You see, dentists' whitening products are specially designed for teeth and gums. They undergo rigorous testing with the FDA and ADA before being used. As such, they won't cause problems when administered by a licensed professional. Dentists will even use trays so the whitening solution isn't accidentally ingested.
Ultimately, you can expect a safe process that leaves you with the white smile you want.
How Long Does Teeth Whitening Treatment Take?
Professional whitening, in truth, doesn't take much time. Whether done in-office or through a kit, it delivers excellent results quickly.
An in-office whitening, for example, only needs a single dental visit. The appointment applies bleaching gel to your teeth and takes roughly an hour. From there, you'll have a smile that's up to eight shades whiter.
On the other hand, take-home options involve a few weeks. This reality is due to the patient wearing custom bleaching trays for multiple days. In exchange, fortunately, the final effect is similar to that of in-office care. Plus, the cost is typically cheaper.
How Can I Make My Teeth Whitening Results Last?
Whitening's effect lasts anywhere from a few months to a few years. Even so, whether your own treatment results are short or long-lived depends on you. So, consider the following tips:
Practice Good Oral Hygiene – Your teeth will stay white longer if you brush twice daily, floss once daily, and use mouthwash regularly.
See Your Dentist Often – By attending six-month checkups and cleanings, you can prevent future tooth stains. Furthermore, your dentist can clean hard-to-reach mouth areas and treat dental issues.
Avoid Risky Foods & Drinks – Limit your dark-colored foods and drinks. Also, use a straw when drinking coffee, wine, and other staining beverages.
Quit Poor Dental Habits – Smoking tobacco products, for example, stains tooth enamel.