Periodontal Disease Treatment – State College, PA
Give Your Teeth a Happy, Healthy Home
Periodontal disease, or gum disease as it's more typically known, is one of the most common oral health conditions among U.S. adults. During your regular six month checkup with Kevin P. Labosky, DMD, the doctor will screen for warning signs and work with you to prevent gum disease. We also offer a variety of periodontal therapies to renew oral health and protect your smile. Call to schedule an appointment for periodontal disease treatment if you notice any of the warning signs of gum disease.
Choose Kevin P. Labosky, DMD for Periodontal Disease Treatment?
Partners Closely with Board-Certified Periodontist
Comprehensive Scaling and Root Planing Treatment
Mild to Moderate Sedation Options Available
Scaling & Root Planing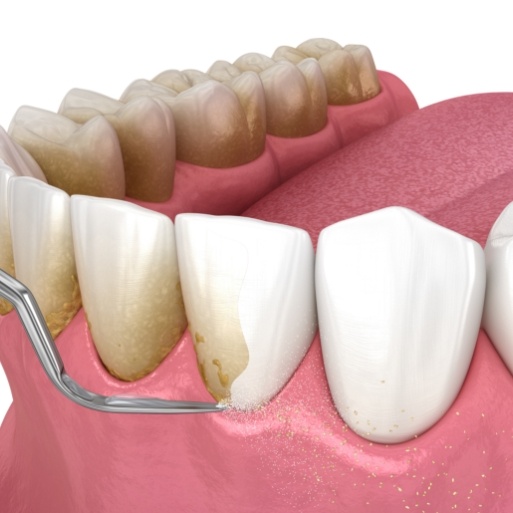 In the earliest stages of gum disease, often referred to as gingivitis, improving at-home hygiene and receiving more frequent professional cleanings may adequately renew oral health. If gingivitis progresses to the more advanced form, periodontitis, we will need to perform more aggressive treatments. Typically, we start by combining two procedures: scaling and root planing. Scaling is the systematic removal of plaque and tartar buildup from the surfaces of teeth as well as any soft tissue that has been irreparably damaged by gum disease. Then, we complete a root planing procedure where the roots of teeth are smoothed to prevent future plaque and tartar buildup. Following these procedures, we will need to continue maintenance through deep cleanings every three or four months to prevent the return or progress of gum disease.