Replacing Missing Teeth – State College, PA
We're Here to Help You Complete Your Smile
Whether you have recently lost a tooth or have been dealing with tooth loss for some time, Dr. Labosky and his staff want to help you. There are several options for replacing missing teeth in our State College, PA dental office. One that dentists have been using reliably for decades is a traditional crown and bridge. This prosthetic combines the sturdiness of a crown with the convenience of a bridge to rebuild your smile. With a dental crown, State College residents can have a damaged tooth restored, while a bridge can quite literally be the missing link in your smile as well as your oral health.
Why Choose Kevin P. Labosky, DMD for Replacing Missing Teeth?
High-Quality Restorations Built to Last
Natural-Looking Materials for Best Aesthetics
Patient-Focused Dentistry from Experienced Team
Dental Bridges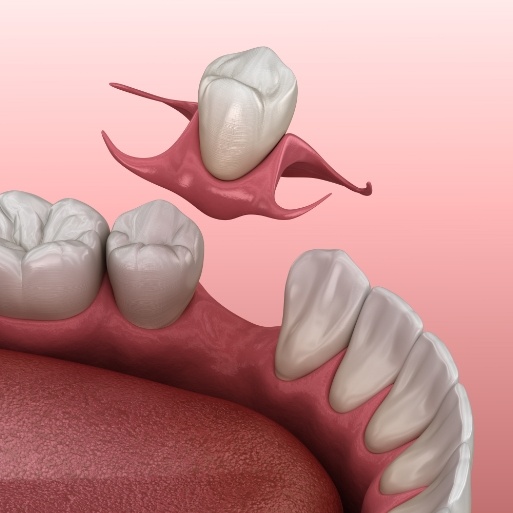 Dental crowns are restorations that fit completely over the top of a damaged tooth, repairing the lost dental structure and protecting the tooth from further damage. Bridges are a series of dental crowns fused together that are used to replace one or more consecutive missing teeth. While a dental bridge can be supported by existing healthy teeth on either side of the gap, we may also recommend dental implant posts for a stronger, longer-lasting fit. Custom restorations can be crafted from a variety of dental materials, including gold, porcelain fused to metal, and ceramic. We're happy to discuss the unique benefits each of these materials have as well as their drawbacks, so you can make an informed decision on your future care. No matter which material you decide on, the restoration process is completed over the course of two appointments. At your first appointment, we remove small amounts of tooth structure so restoration can be placed. Then, we capture bite impressions and place a temporary crown to protect the prepared tooth ahead of your second appointment. Once we receive the custom crown or bridge from our lab, you'll return to swap out the temporary crown and fully restore your smile.
Learn More About Dental Bridges
Dentures
For patients missing several or even all of their teeth, it just takes one prosthetic to bring their smile and bite back. Dr. Labosky can create a custom denture that provides a secure fit and natural appearance at the same time. Each one is personally designed by him for every patient using strong and durable materials. Based on someone's needs, they can get a partial, full, or implant denture that will help them feel like their teeth were never absent.
Dental Implants
For those looking for a more secure, longer-lasting tooth replacement for major tooth loss, dental implants can be paired with full or partial dentures. By placing a series of dental implants throughout the jaw and maximizing available bone tissue, we can attach your future restoration once they've fully fused inside of your jaw. This means you can experience the long-term oral health benefits of dental implants while making your smile complete.
Learn More About Dental Implants
Root Canal Therapy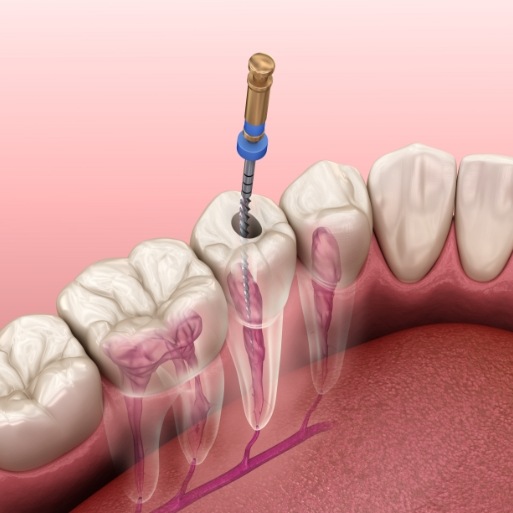 When decay or damage affects the nerve system of the tooth, the result is a painful toothache that has earned root canals their bad reputation. The good news is that root canal therapy actually relieves these toothaches almost immediately. The process is simple. We drill a small access hole, remove the damaged pulp and nerve tissue, refill the tooth, and seal the access hole with a custom crown.