June 4, 2020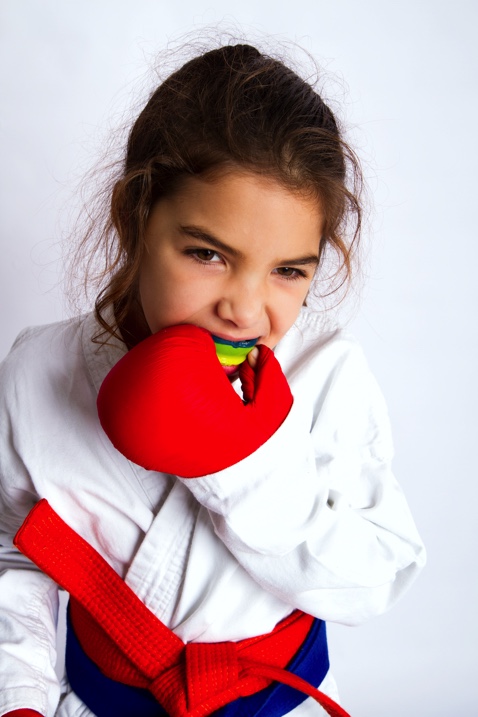 Summer is a much-anticipated time of year. It's great for hanging out with friends, going on trips, and spending more time outside soaking up the sun. However, this is also a time when dental emergencies are especially common because of a number of activities. You don't want to spend your summer in the dental chair, but this doesn't mean you need to sit inside all day. Your dentist in State College shares some activities that pose risks for your teeth and what you can do to prevent them.
Playing Sports
Staying active is part of staying healthy. However, certain sports can increase the risk of dental injuries. Some sports that could cause a dental emergency are:
Football
Basketball
Martial Arts
Baseball
Softball
Of course, this doesn't mean that you need to shy away from sports. To keep your mouth protected, ask your dentist about a custom-made mouthguard. This way, you can keep active without having to worry about a potential dental emergency.
Drinking Sugary Beverages
Now that it's hot outside, you may find yourself reaching for a cold, sugary beverage to keep you hydrated. While they taste delicious, beverages like soda and sports drinks aren't ones you should choose. They contain bacteria fueling sugar and are very acidic which is a disaster combination. Together, this wears down your enamel and can lead to the following:
Tooth decay
Tooth sensitivity
Discoloration
Chips and cracks
Water is the best thing you can drink, and it is also good for your teeth. If you're looking to replenish your electrolytes, try coconut water. If you do choose to have a sugary beverage, use a straw to limit the contact between the drink and your teeth. Rinse your mouth with water or mouthwash afterwards.
Eating Cold Treats
This is the time of year where you may be more likely to enjoy cold treats like ice cream, popsicles, and frozen drinks. However, this can cause pain for people who have particularly sensitive teeth. This can be a result of tooth decay, exposed tooth roots from gum recession, cracks in the teeth, and other issues. Talk to your dentist about your tooth sensitivity if you haven't already. Together, you can get to the root of the issue. Until then, try these tips:
Avoid whitening toothpastes: Instead, look for a toothpaste that is made especially for people who have sensitive teeth. You may need to use it for several weeks before you notice a difference.
Use a soft-bristled toothbrush: Using a hard or medium-bristled toothbrush can damage your tooth enamel and gums. Be careful not to brush too vigorously. Use soft, circular motions to properly clean your teeth.
Refrain from acidic foods and beverages: Acidic foods and beverages like tomatoes, citrus fruits, tea, coffee, and wine can cause your enamel to soften. This leads to increased sensitivity.
While you're enjoying yourself this summer, don't forget to take precautions. By protecting your teeth when you are playing sports and enjoying your favorite treats, you can avoid dental emergencies and focus on making great memories!
About the Author
Dr. Kevin Labosky provides a wide array of services at his practice in State College, PA. He graduated with his DMD from Temple University and has gained over two decades of experience. He is a member of the American Dental Association, the Pennsylvania Dental Association, and the Centre Dental Society. He provides custom mouthguards as one of his services. For more information or to schedule an appointment, visit his website or call (814) 237-7004.
Comments Off

on Summer Activities that Pose Danger to Your Smile
No Comments
No comments yet.
RSS feed for comments on this post.
Sorry, the comment form is closed at this time.