October 18, 2020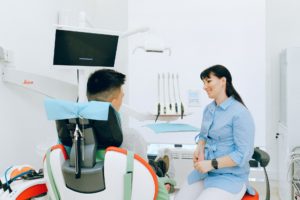 Do your palms get sweaty at just the thought of visiting your dentist in State College? You're not alone. In fact, research shows as much as 75% of adults in the U.S. have some degree of anxiety when it comes to seeing a dentist. For some people, their discomfort can be so profound, it's classified as a phobia. Whether you're afraid of pain, fear the environment, or are embarrassed by your teeth, your dentist can help you conquer your apprehensions to get the care you need.
Overcome Dental-Related Fears
The American Dental Association recommends everyone sees their dentist at least twice a year for preventive services. Unfortunately, people who experience anxieties or phobias about dental care can avoid visiting their dentist for far too long. This can cause oral health issues to go undetected until they lead to a serious problem that may require immediate treatment. In some cases, some dental concerns can affect your overall health.
Your sedation dentist in State College can help you invest in a healthy smile without a worry in the world. You can sit back and relax using an effective form of sedation:
Nitrous Oxide: Better known as laughing gas, the inhaled sedative is safe for patients of all ages. The nitrous oxide and oxygen mixture are administered through a mask worn over the nose. As it takes effect, you might feel a warm tingling sensation as you reach a deep level of relaxation. You'll remain conscious, but you won't feel any nervousness. This is ideal for patients who have mild-to-moderate dental-related anxieties or need simple treatments, like a cleaning and checkup, filling, or a deep cleaning. Many patients prefer nitrous oxide because there aren't any lingering side effects, so you can resume your normal activities the same day.
Oral Conscious Sedation: The prescribed medication is taken before your visit to help you relax. It's a bit stronger than nitrous oxide, allowing it to also reduce some pain during your procedure. Although you won't be unconscious, you might reach such a deep level of relaxation that you will fall asleep. Don't worry, you can be awakened easily to respond to the dentist's ques. It can take a few hours for the effects of the medication to dissipate, so you'll need someone to drive you home, and it's best to limit your activities for the remainder of the day.
Get the Healthy Smile You Deserve
If you're not fond of the dentist, you don't need to put your smile at risk any longer. Your dentist can help you recommit to your dental health without worrying about any added stress. After an initial consultation to discuss your concerns, they'll determine which sedative best meets your needs for a comfortable visit.
About Dr. Kevin Labosky
Dr. Kevin Labosky earned his DMD from Temple University School of Dentistry in 1997. He regularly continues his training to provide exceptional services, even for patients who have dental-related phobias. He can help you relax with sedation dentistry. Contact our office today to schedule your consultation for comfortable care.
Comments Off

on Don't Be Afraid of the Dentist
No Comments
No comments yet.
RSS feed for comments on this post.
Sorry, the comment form is closed at this time.