February 12, 2021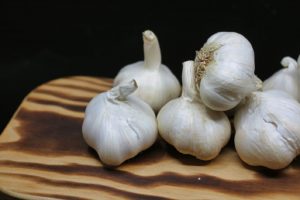 Do you have a toothache keeping you awake at night? It can be difficult to focus on anything else but the pain. If you're like many people, you might think an occasional aching tooth is normal; however, it often indicates an infection. Believe it or not, a toothache is a dental emergency, and you should see your dentist right away. While you wait for your appointment, here are 7 home remedies to help ease your discomfort.
1. Clove Oil
Cloves are often used to numb nerves because they contain a chemical compound called eugenol, which is a natural anesthetic. Placing a few drops onto a cotton ball and applying it against the tooth can help your pain recede.
2. Ginger-Cayenne Paste
If you have a tooth giving you grief, turn to your pantry for ginger and cayenne. Mix equal parts of each spice with water to create a paste. Roll a cotton ball in the mixture to saturate it before placing it on your tooth until the pain dissipates.
3. Salt Water
Salt water is a simple solution to kill bacteria and ease inflammation. Add a teaspoon of salt to a cup of boiling water. After the salt has dissolved and the water has cooled, swish it in your mouth for 30 seconds before spitting it out. You can repeat this process as often as needed to manage your discomfort.
4. Tea
Peppermint tea can be refreshing in the afternoon, but did you know it also has numbing capabilities? Make a fresh cup of tea from dried peppermint leaves and swish it in your mouth after it has cooled. Black tea can also give you relief because it has astringent tannins, which can reduce pain and swelling.
5. Hydrogen Peroxide
3% hydrogen peroxide can kill bacteria and alleviate some discomfort. Rinsing your mouth with it can temporarily reduce the pain of a toothache and resolve any foul taste that is caused by the infection.
6. Cold Compress
Applying a cold compress to the outside of the mouth near the tooth will cause the blood vessels to constrict. Not only will it lessen the intensity of your discomfort, but it can also reduce inflammation when applied for 20 minutes.
7. Garlic
Garlic might give you bad breath, but it's a natural way to neutralize bacteria and can act as a pain reliever. Crush a garlic clove to make a paste to apply to the area.
Don't Wait to See Your Dentist
Home remedies are a great way to stop your pain until you can see an emergency dentist in State College. Even if your discomfort goes away, it's best to keep your appointment to have the infection treated.
About Dr. Kevin Labosky
Dr. Labosky earned his dental degree from the Temple University School of Dentistry. He treats patients of all ages to create healthy smiles that last. Besides routine services, he also offers emergency care. If you have a dental emergency, contact our office right away for an appointment.
Comments Off

on 7 Home Remedies for Toothaches
No Comments
No comments yet.
RSS feed for comments on this post.
Sorry, the comment form is closed at this time.